Whole Home Audio
Level Up your Home Audio
Talk to a Pro and Get exactly what you want
Level Up with Whole House Audio
It's hard to debate the merits of surround sound, but why not take surround sound one step further and completely automate your home audio options? Imagine turning on your favorite workout mix without leaving your home gym or flipping on some inspirational music while showering the morning before your big conference.
Total Home Technologies makes audio and video experiences as simple as using your voice with our complete audio/video automation services. We incorporate all audio/visual components of your home into our total home solutions so that the only thing you have to worry about is what you want to listen to or watch.
Set the Mood in Seconds
Whether you are ready to party or unwind, you can set the mood within your home instantly with whole automation features that include audio/video automation. We offer you on-command audio/visual services that rest in the palm of your hand, so the soundtrack of your life is always under your control.
Stream or Play Purchased MP3
Our whole house audio/video consultants make it easy to play music via our one-touch platform regardless of whether you are streaming it from a paid subscription source or your MP3 files. Each audio zone of your home has its own control panel for localized sound options that can also be accessed and controlled via smartphones, tablets, or even with your voice.
Add Video for a Complete Audio/Video Experience
Embrace the future of home automation and take it one step further with our unique audio/video packages that allow you to connect and route video from multiple sources within your home. If you have ever had to set up multiple Smart TVs within one home, you know the frustration of a disjointed home audio/video experience.
With the help of Total Home Technologies, you will never have to juggle connections, wires, or remotes again to enjoy your favorite show in high definition. Our home AV consultants can appraise your current video sources at your Austin, TX home and equally distribute video sources around the home so you can watch anything you want from any area of your home you want. Don't be hostage to your home entertainment center; watch what you want when you want with the help of our audio-visual consultants.
Hide Your Wires and Enjoy Entertainment at Your Fingertips
The hidden bonus of AV home automation is that we hide all wires, cable boxes, video players, etc., in one spot carefully designed to be out of view and out of the way. Wires don't compliment any home decor style, and with our help, they will never bother you again. Get freedom without sacrificing the perks of an outstanding audio/video system; call Total Home Technologies today to set up your consultation.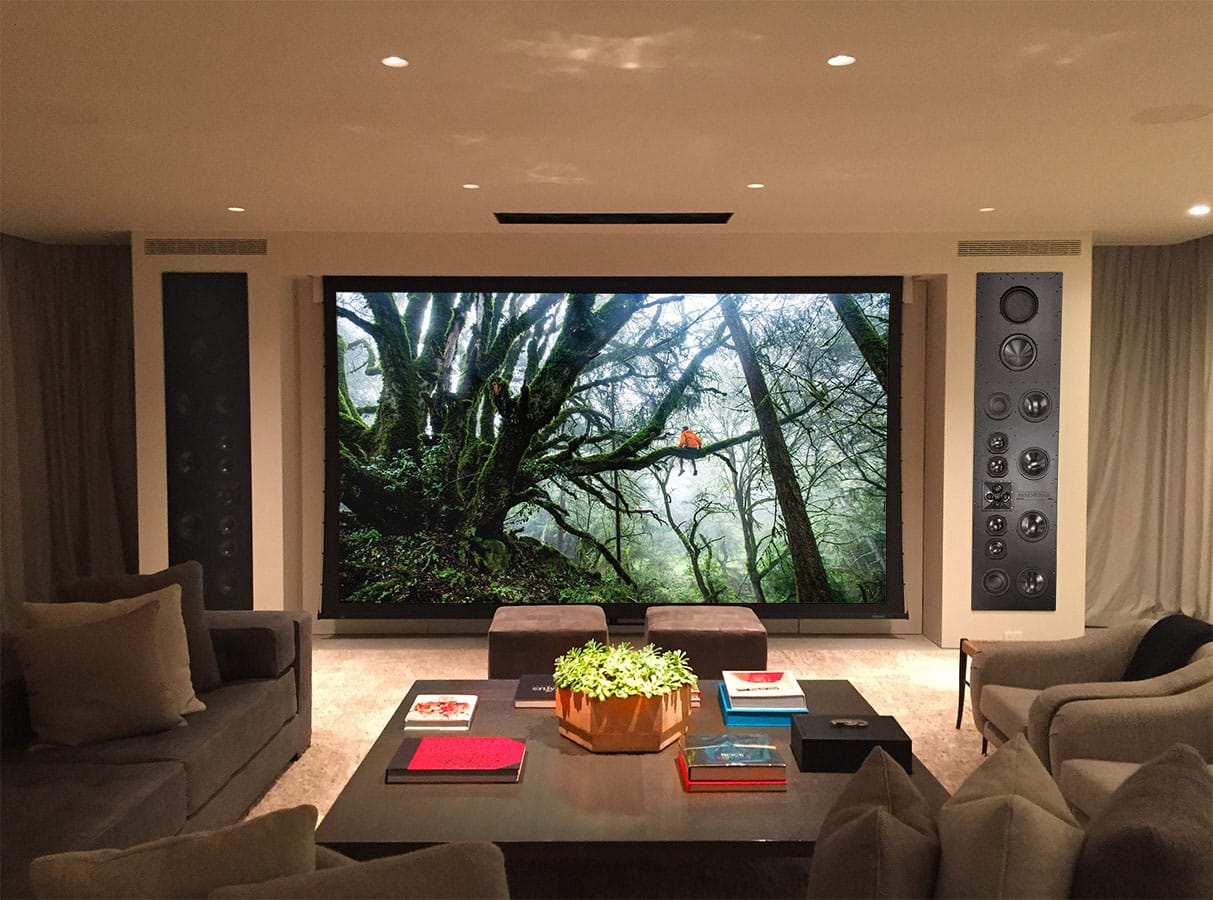 Best-In-Class Home Theater Partners