Smart Lighting
Getting the most good from your smart lighting in Austin, TX, is easy with the right systems in place.
Talk to a Pro and Get exactly what you want
Smart technology transforms the user's experience. It simplifies complicated tasks and makes it possible for you to be in two places at once by controlling different elements in your home while on the go. Smart lighting has grown in popularity recently because people have learned how easy it is to use and vital it is to have in houses of all sizes.
With the touch of a button, lights turn on and off. It's easy to set the scene from the comfort of your mobile device. The atmosphere provided by lighting ranges from functional to fun, depending on the settings you use for your own smart device.
Getting the most good from your smart lighting in Austin, TX, is easy with the right systems in place.
There are two options that we at Total Home Technologies strongly promote. They are Panel Based and Retrofit. Each contributes to your unique lighting experience.
PANEL-BASED
Ideal for new homes and newly renovated homes, we install a panel-based lighting system when the home consists of only studs. It allows us to determine which light fixtures to wire through the paneling so you can control your lights with a switch or dimmer easily.
A multi-button keypad option is something we highly recommend because it makes it possible for your walls to remain clutter-free. It also allows you to control multiple dimmers and switches from one convenient location.
The opportunity to control lighting and schedule welcome, vacation, and away scenes are all possible from a panel-based system. The integration of home automation and control systems ensures that you're in control of your environment at all times.
Adjusting the lighting and other smart devices throughout the home with the touch of a button provides greater comfort and convenience for you and your household.
RETROFIT
There isn't much to installing retrofit lighting. It requires the replacement of existing devices with new "smart" switches or dimmers. We note that it's far less invasive than other installation methods.
A private network enables the wireless devices in the home to communicate with one another seamlessly. It enhances reliability and promotes privacy.
Panel-based light and retrofit solutions increase the usefulness of home automation systems by allowing you to control your environment easily at home, from work, and even on vacation.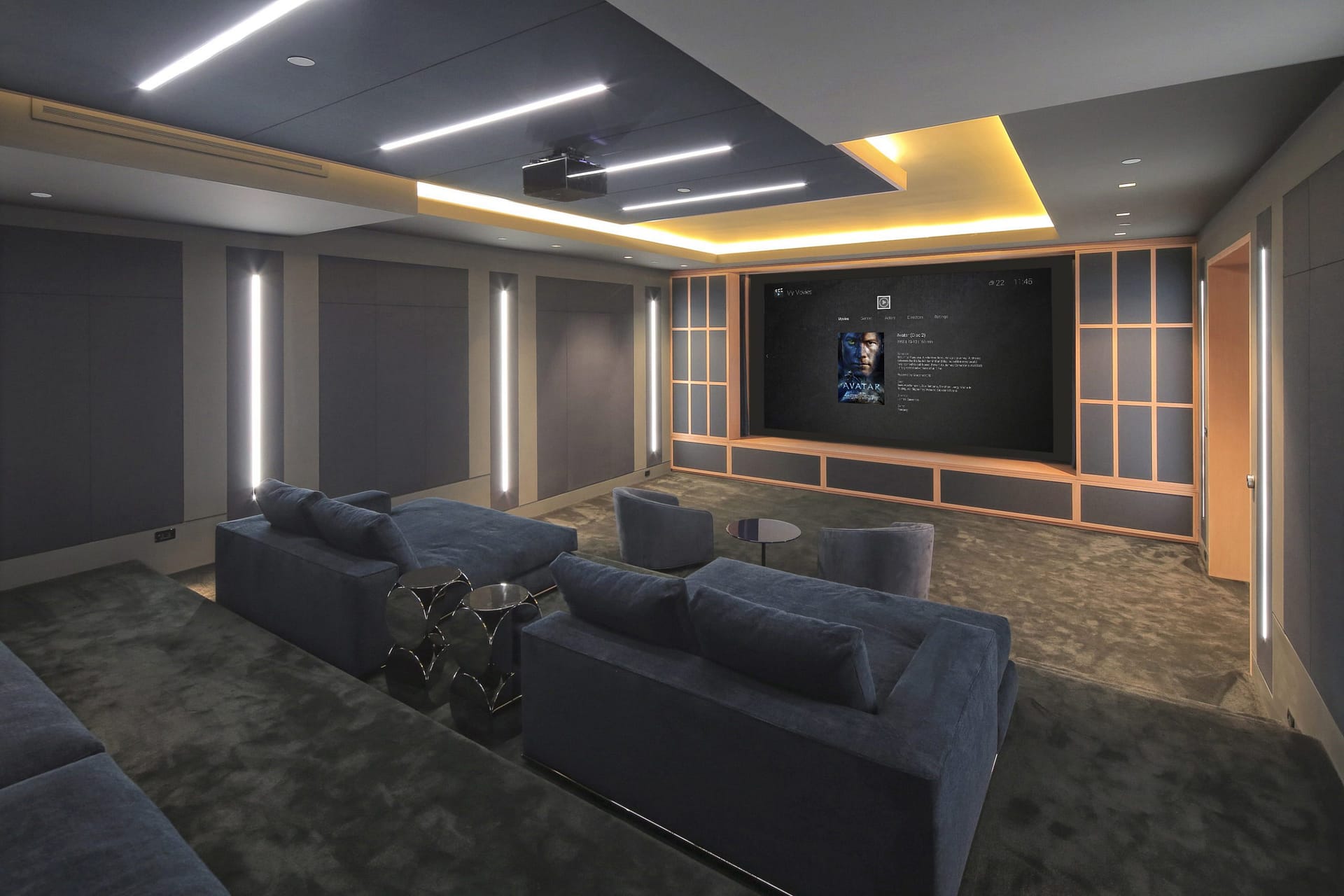 Home Theater Lighting Solutions
We settle the old debate of lights on vs. lights off by installing specialized lighting in your home theater that supports your viewing needs. There are plenty of options that lay between on and off, and we deliver them as part of our home automation process.
Work From Home Comfort
With the increase of remote working, home office comfort is of utmost importance. Add smart lighting to your home office to reduce eye strain, create a clear video conferencing presence, and remotely manage them between work hours and relaxation hours to set the mood for relaxation.
Contact Us to Discuss Smart Lighting Options for Your Austin, TX Home
Feeling intrigued and want to know more?
Total Home Technologies serves Austin, TX residents by providing excellent smart lighting options that meet their needs. Contact us today for more information.
A custom quote awaits you! Reach out to us right away to discuss the many options we have to offer.