Blinds and Shades
Introducing Revolutionary Blinds and Shades
Talk to a Pro and Get exactly what you want
Introducing Revolutionary Blinds and Shades
Window treatments have various applications. They add beauty to homes, create privacy, block unwanted sunlight, and now have one more use: to simplify your life via home automation integration. Total Home Technologies installs designer interior shades and motorized blinds so you can adjust the natural sunlight that streams into your home at any time of the day. One simple voice command or click is all it takes.
Innovative Interior Shades from Total Home Technologies
Ever wake up and stumble downstairs to realize the windows are open? With motorized blinds and shades, you can have privacy in seconds regardless of how you left your home the night before. Close up your home from the comfort of your bed at night or in the morning. Your home should be your safe haven; create a wall of privacy anytime you want with our innovative smart interior shades.
Motorized Blinds for Handless Control
Nothing is more annoying than the sun pouring into the windows in the morning when you are trying to sleep, but with automated motorized blinds, the sunrays will never ruin a lazy day in bed again. Our interior shades are operated by a motor that is controlled via wireless commands. Grab your mobile phone or simply issue a voice command, and your blinds will lower so you can enjoy a few more minutes of unadulterated sleep.
Improve Sleep Patterns with Automated Interior Shades
Our interior shades can actually help improve your quality of sleep. Motorized blinds can be preset on your home automation platform to open and close seamlessly based on the body's natural circadian rhythm. By cuing your body properly with daylight (or its absence), you can experience a deeper sleep that is more rewarding and wake up energized. Over time this can even improve your overall health. It's almost always sunny in Austin, TX; give your body the break that it needs from the sun with automatic blinds and shades.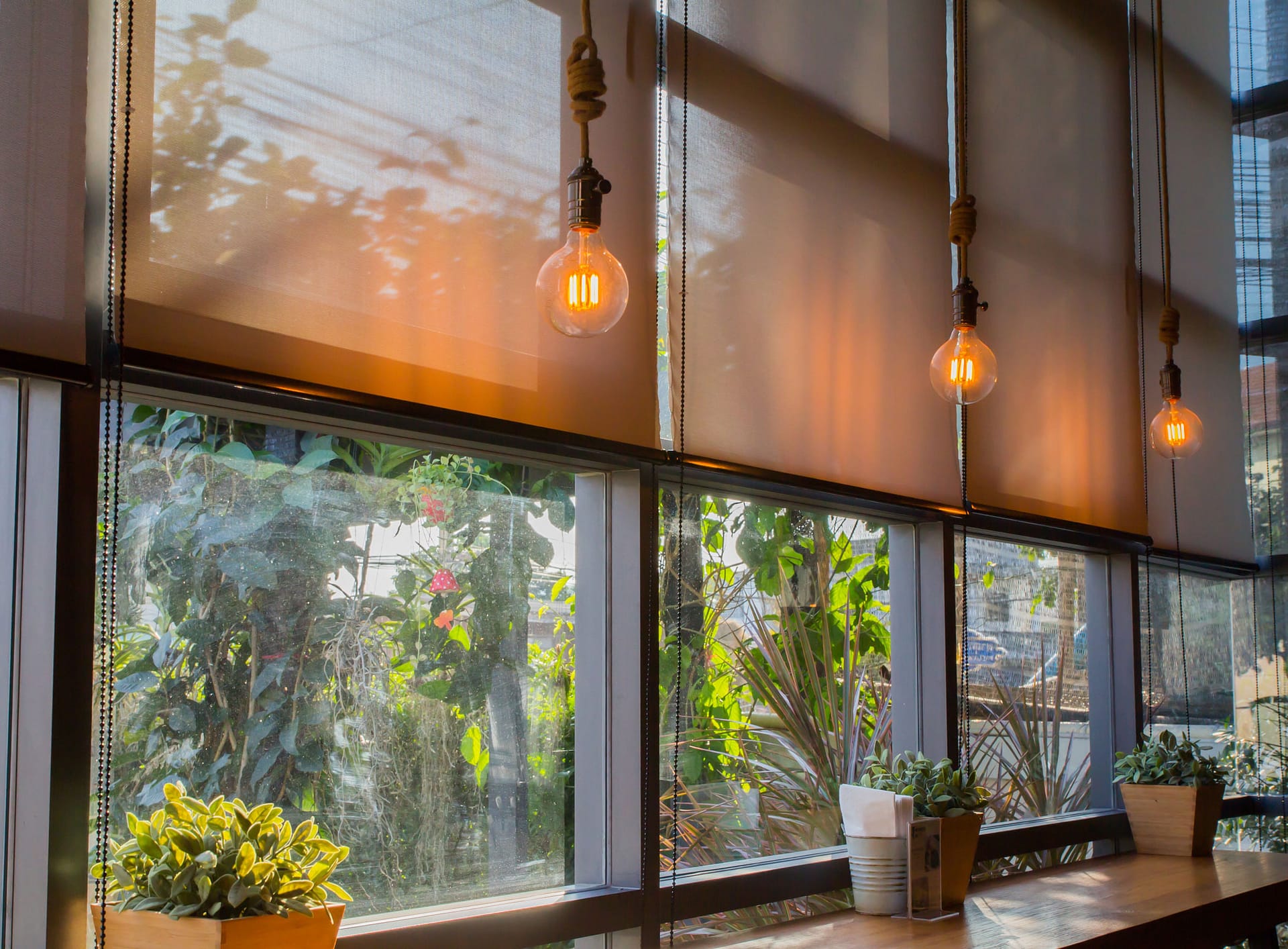 Home Theater Lighting Solutions
We settle the old debate of lights on vs. lights off by installing specialized lighting in your home theater that supports your viewing needs. There are plenty of options that lay between on and off, and we deliver them as part of our home automation process.
Work From Home Comfort
With the increase of remote working, home office comfort is of utmost importance. Reduce heat coming through your picture windows and glare on your Zoom backgrounds at the click of a button with our UV blocking solutions. Homes around Austin have implemented these systems to make their homes more functional as a workplace!
Schedule Your Blinds and Shades Consultation
Ready to install Blinds & Shades in your home? Our team is waiting to help. Schedule your free Blinds and Shadesl consultation today.